Coronavirus Travel Updates
---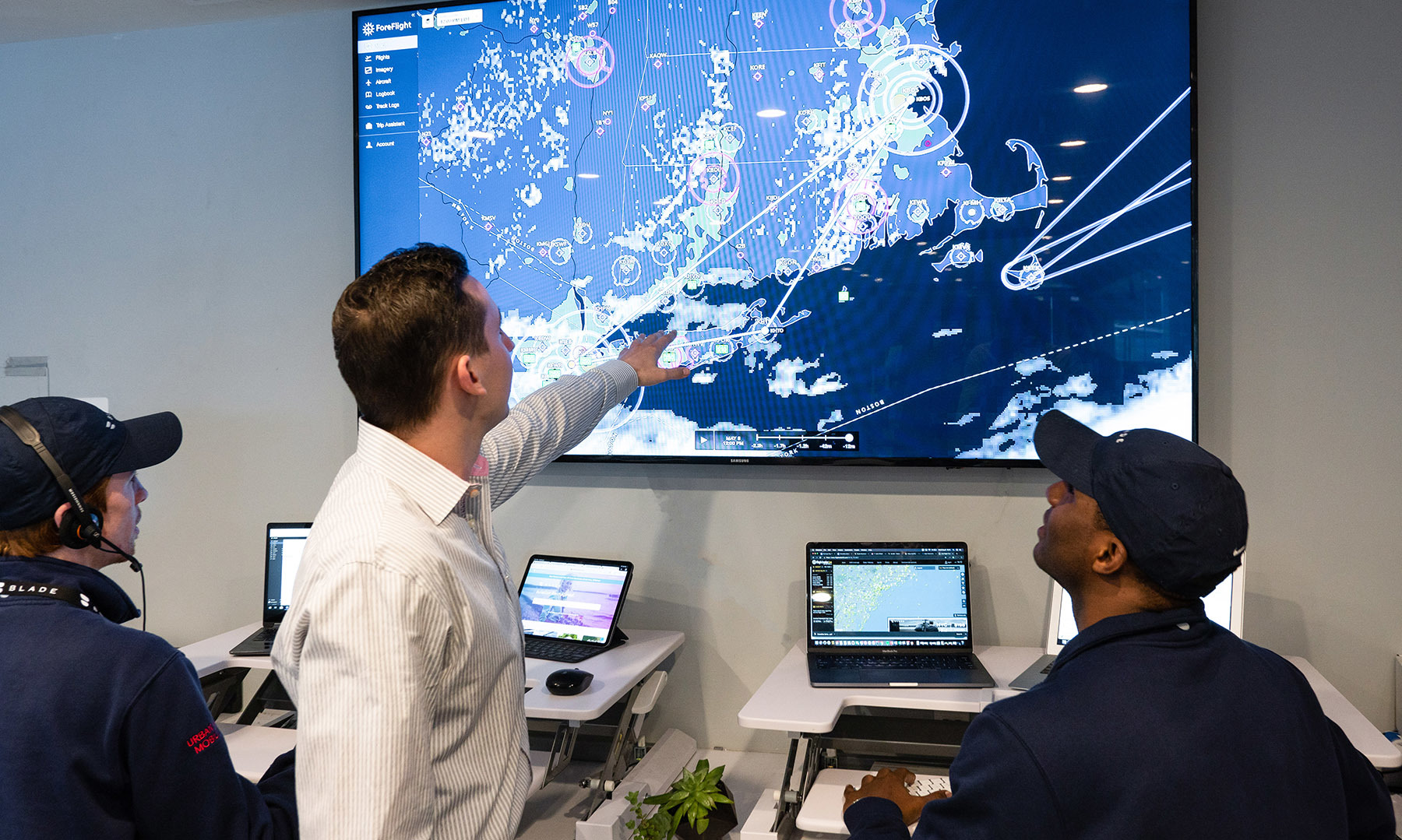 Securing Your Safety: COVID-19 Preventative Measures Implemented
In coordination with Dr. Andrew Bazos, an advisor to BLADE and BLADE's MediMobility division, we have implemented preventative measures and policies in conjunction with our operators to minimize the transmission risk of COVID-19 to our fliers, pilots and employees.
BLADE's helicopter and jet check-in process is one of the most important ways we ensure the safety and security of our passengers. This process will now include non-contact temperature screening at all BLADE Lounges and airports we serve, until further notice.
Additional Preventative Measures Implemented Across All BLADE Helicopter and Jet Services
All helicopter and jet passenger cabins will be sanitized before each flight.


Helicopter headphones (utilized on certain aircraft) will be sanitized before each flight and microphones will be removed as an additional precaution.


All vehicle interiors of BLADE arranged ground transportation will be sanitized before each pick-up, including ground transfers between helicopters and airport terminals as well as jet and helicopter arrival transportation (e.g., BLADE Ground Connect service in Miami, Westchester, Los Angeles or New York City). Please note that BLADE utilizes its own dedicated fleet of SUV's at all New York area airports.


For any questions, please contact Flier Relations via email or call 1-844-359-2523. For more COVID-19 travel-related information, please refer to these CDC guidelines.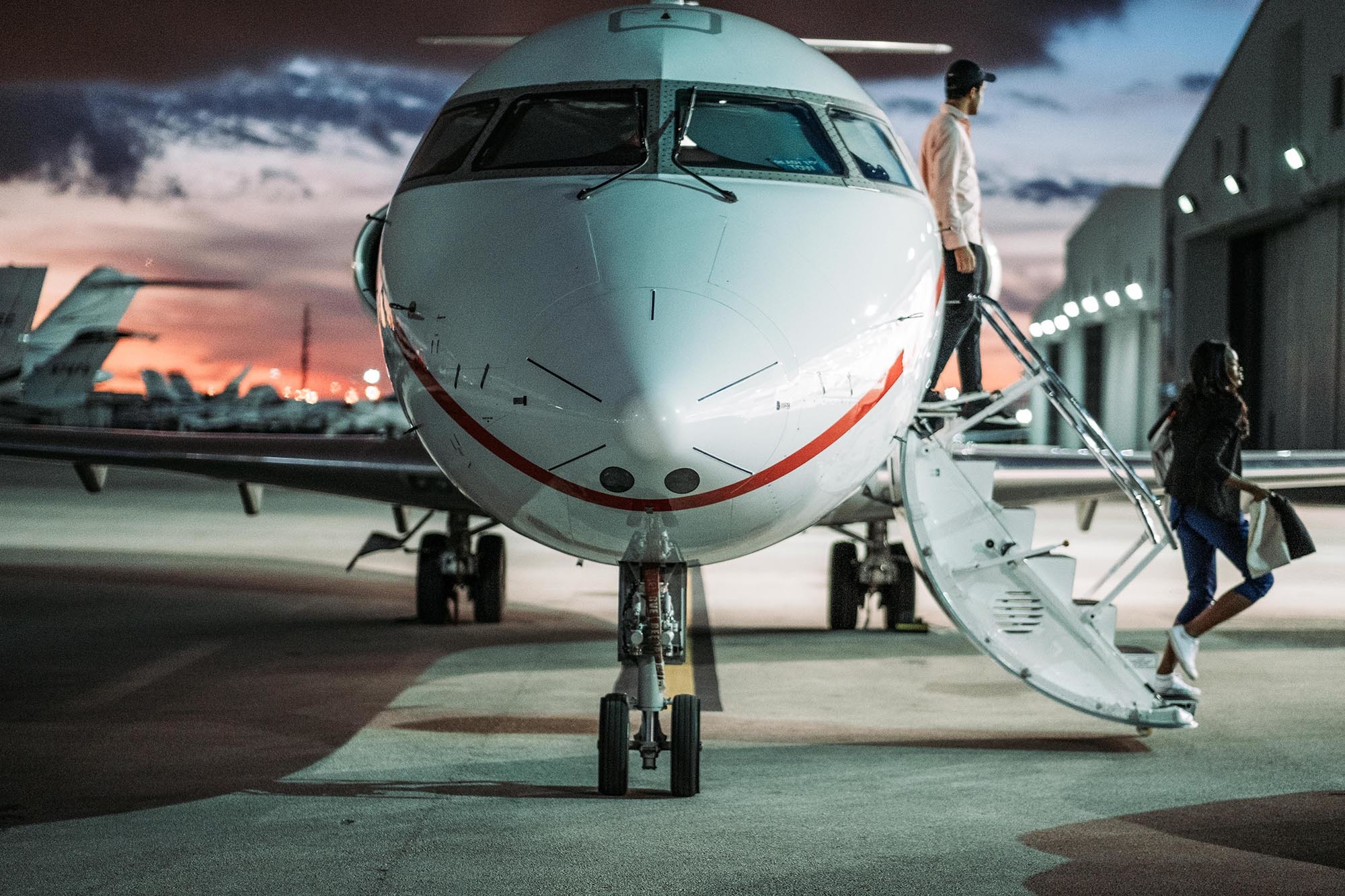 International Jet Charter Return Home Program
Given the unprecedented level of uncertainty regarding commercial flight travel restrictions, mandatory health screenings for international commercial arrivals (with hours-long waits), and seemingly random decisions regarding quarantines, many of our fliers are eager to transport family, friends, and colleagues home via private air travel.
In concert with federal authorities, our full-time state and local government advisors, and our operator partners, our team has been working 24/7 to help you navigate the confusion regarding current, planned, and in-process restrictions and processes that remain critical to making informed judgments regarding private air travel at this time.
In an effort to best assist our community, BLADE is now providing charter availability for our entire accessible fleet of long-range jets at operating cost to anyone in need of transportation from an international location back to the United States.
Additionally, given the shortage of available aircraft, and in an effort to help as many travelers as possible, we are encouraging these flights to be shared, either through coordination by BLADE or by fliers themselves.
We are thankful for our participating operator partners who have made this program a reality. Our goal is to arm you with the most current and accurate information regarding flight restrictions, safety measures, and aircraft availability to ensure that the flight home won't cost more than it needs to.
Please contact us at Flyhome@flyblade.com if you would like to take advantage of this special program.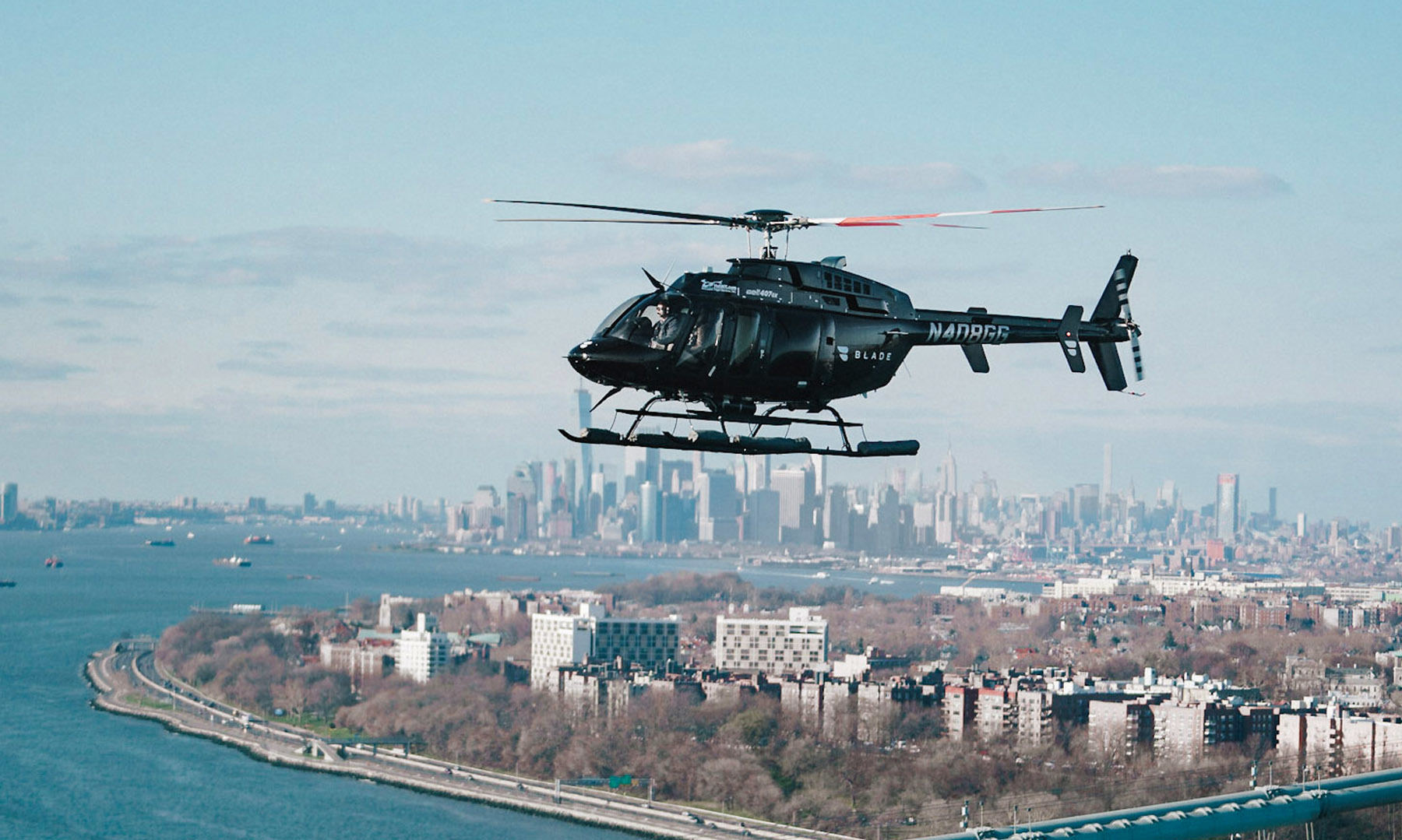 Delivering Critical Items
We have received many requests from individuals and families who are staying for an extended period on Long Island to have critical items and other goods delivered from the New York City area. To accommodate these requests, starting tomorrow, weekly helicopter deliveries between Manhattan and East Hampton will be available every Friday afternoon.
While we are prioritizing medications and other health-related items, you may request other deliveries for your extended stay such as clothing, electronics, food for specialized diets, school materials, etc. Please call us to review the items you would like to transport, and we will provide you with pricing and logistics. Door to door service is available upon request.
We understand there may be individuals or organizations in need of emergency supplies who may not be able to afford this service due to economic or other circumstances. If that is the case, please contact us, and we will do our best to accommodate without cost.
For safety and security reasons, BLADE reserves the right to refuse any item, and all items will be professionally examined before being transported.
Additionally, if you would like to fly between Manhattan and the Hamptons, BLADE's weekly service remains available on Fridays and Sundays. Please visit this page for information or to book, and for information about our comprehensive COVID-19 safety measures, please visit this page.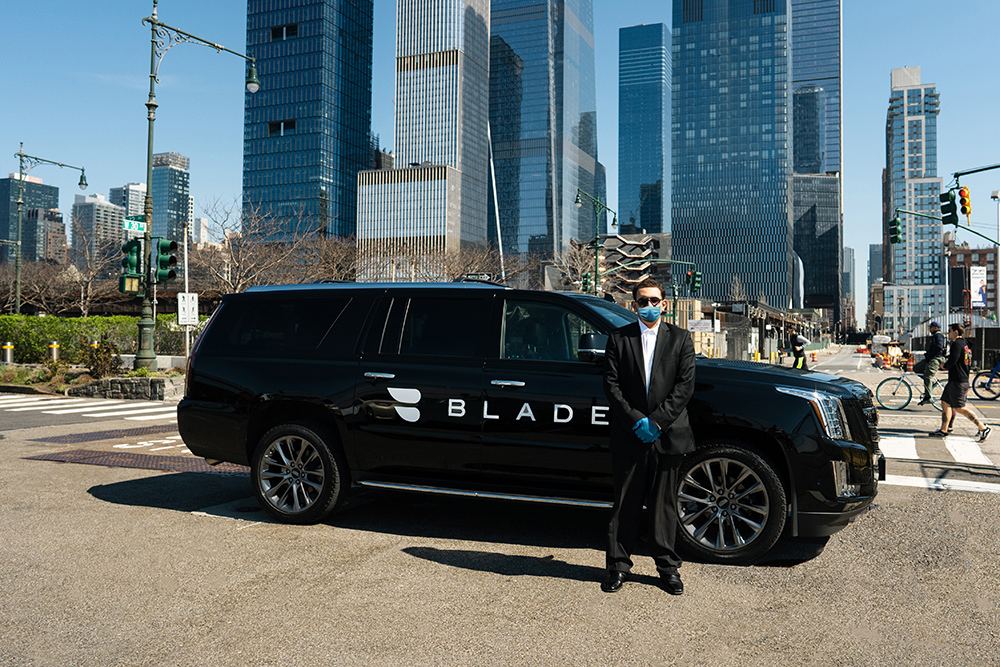 With our ongoing focus on finding new ways to use our resources to help with the relief efforts, we have repurposed our Ground Connect fleet of SUVs as a safer alternative to ridesharing services or other forms of local transportation.
We have been able to utilize the resources, knowledge and experience of our MediMobility division (which uses our accessible fleet of helicopters and jets to transport organs for NYC area hospitals) to launch Essential Ground Connect. This service already provides safe ground transport for NYU Langone medical professionals and equipment, and we are onboarding other local hospitals, like BLADE MediMoblity partner Mount Sinai. in the days ahead.
Starting today, you can use this service for essential ground transport in the New York City area, with 100% of net proceeds used to fund additional trips for NYU and other partner hospitals.
We began this program to support NYC area hospitals and provide continued employment for your BLADE drivers. Essential Ground Connect was designed for this unique moment when health and safety have never been as important, leveraging our expertise in logistics and attention to detail.
Unlike conventional ridesharing services, Essential Ground Connect provides uniformity in vehicles, driver training, as well as health and safety protocols.
We fully support our government's and leading health experts' call for New Yorkers to stay home. At the same time, we realize it may be imperative to travel beyond walking distance. As such, we ask that all bookings for individuals are for essential ground trips only, such as doctors' visits, critical package pick-up, or for those in essential industries.
Press
Bloomberg: Helicopter Service Blade Pivots to Uber-Like SUVs During NYC Shutdown