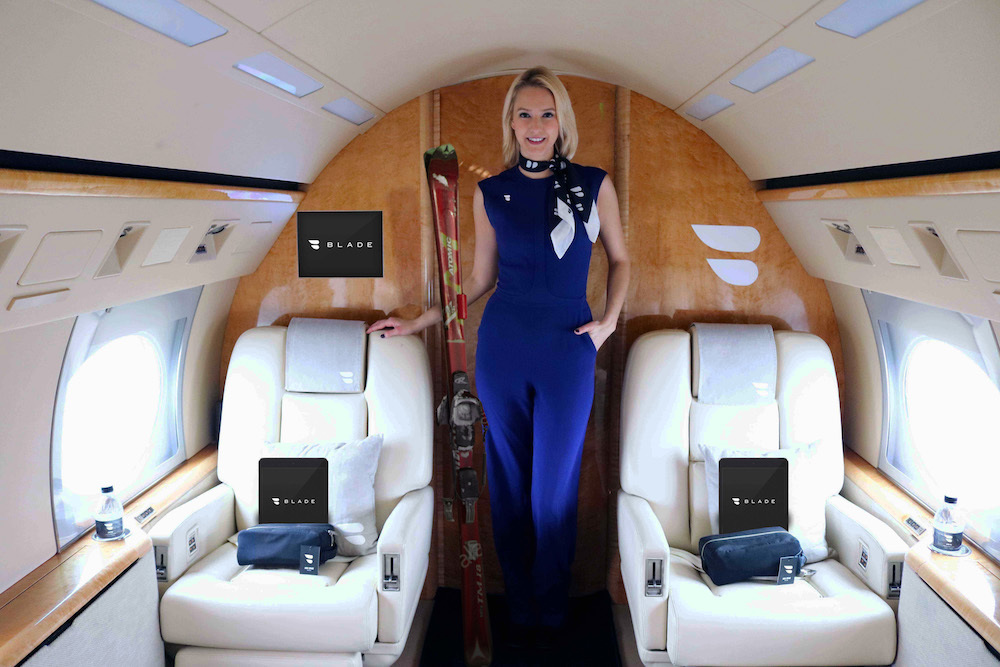 BLADE | Aspen Private Jet
---
BLADE Aspen regular service will resume winter 2020. Book charter any time here.

BLADE Aspen flies between Manhattan, Westchester, and Aspen on select Thursdays, Fridays, Sundays, and Mondays, plus additional flights over the holidays. The jets are six retrofitted Gulfstream IV-SPs, masterfully reimagined to accommodate 10 guests. Our service is uniquely designed and enabled to allow every passenger the comfort of their own captain's chair.
---
The Flight | Private Jet Charter NYC - Aspen
On-board, guests enjoy an unmatched experience, complete with full in-flight service from our renowned BLADE SKYcx cabin attendants. Preloaded iPad Pros with first-run movies, and specially-designed Dopp kits with next-generation personal care products complete the experience during the four hour flight.
What Makes BLADE Aspen Unique?
Traveling to or from Manhattan? BLADE Aspen is the only way to fly directly between Manhattan and Aspen. The days of flying commercial to Denver, then awaiting a connecting flight or driving four hours to Aspen, are now over. BLADE Aspen saves up to six hours on your trip, meaning you'll go straight to the mountain and enjoy all that Aspen has to offer.
Private charters are also available 24/7/365 between any combination of New York or Aspen area private and commercial airports and heliports. Book your charter now.


🛫 FAQs
What is your cancellation policy?
How much baggage can I bring?
Should I consider chartering my own aircraft?
What's Included:
15-minute helicopter transfers between Manhattan and Westchester Airport
Ten captain's chairs in a freshly reimagined Gulfstream IV-SP
In-flight service provided by renowned BLADE SKYcx
In-flight catering offered by BLT restaurants
Points of Departure and Arrival
BLADE Lounge West
BLADE Lounge Westchester
Aspen (Aspen Airport)